Op. Dr. Bora Yücel
Little Touches, Natural Results
Plastic, Reconstructive and Aesthetic Surgery Specialist
Op. Dr. Bora Yücel - Plastic, Reconstructive and Aesthetic Surgery Specialist
Bora Yücel provides services in the fields of Aesthetic Surgery and Plastic Reconstructive Surgery in Antalya - Lara region in its own Clinic and private hospital.
Op.Dr. Bora Yücel, a graduate of Erciyes University Faculty of Medicine, Department of Plastic Reconstructive Aesthetic Surgery, has performed numerous surgeries in many fields from breast aesthetics to facial aesthetics and specializes in plastic, reconstructive and aesthetic surgery.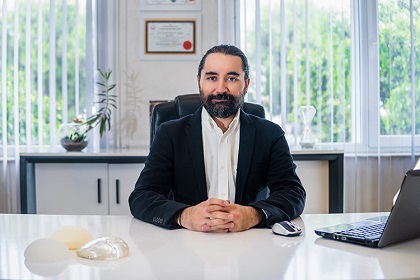 Aesthetic Surgery
Detailed information about the plastic surgery services offered in our Clinic
Op. Dr. Bora Yücel
Testimonials
We care Naturalness
We reveal your natural beauty with small touches, so it is easier than ever to look as beautiful as you always feel.
We Offer You Special Treatment
We offer a special treatment for your body integrity and dimensions. We achieve tailor-made results with a unique and unique treatment plan like yours.
We Work For The Best Service
We work with state-of-the-art methods and equipment and offer you the perfect service where you can easily get the best results.